Face
Eyelid Surgery (Blepharoplasty)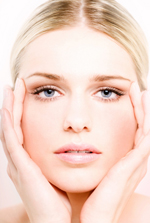 Blepharoplasty can rejuvenate puffy, sagging or tired-looking eyes by removing excess fat, skin and muscle from the upper and lower eyelids. It may be performed for cosmetic reasons or to improve sight by lifting droopy eyelids out of the patient's field of vision. Blepharoplasty can be combined with a facelift or BOTOX® treatments to raise the eyebrows or reduce the appearance of wrinkles, crow's feet or dark circles under the eyes. Dr. Fontana utilizes many techniques to enhance eye shape and offers transconjunctival blepaharoplasty with no scars placed on the eyelid.
Browlift (Forehead Lift)
Browlifts can revitalize drooping or lined foreheads, helping you look less angry, sad or tired. Using either traditional or minimally invasive (endoscopic) methods, browlifts involve the removal or alteration of the muscles above the eyes to smooth lines and raise the eyebrows for a more youthful appearance. The procedure is often combined with other operations such as blepharoplasty (eyelid surgery) and facelifts to improve the look of the eyes and other areas of the face.
While browlifts are typically performed on patients aged 40-60 to counteract the effects of aging, anyone with lined or inelastic skin on the forehead – whether it's caused by muscle activity or inherited conditions – are eligible.
Neck Lift
The neck may sag as a result of aging or weight loss, and is often affected before the face. Loose neck muscles can lead to an appearance of bands on the neck or drastic drooping of the skin. A neck lift is a surgical procedure that can smooth and tighten the skin on the neck and provide a more toned and youthful appearance. The results of this procedure offer a drastic improvement to the appearance of the neck and subtle changes to overall appearance. A neck lift may be performed alongside a facelift, or may be performed alone, after which your friends and family may not even realize that a surgical procedure was performed.
Facelift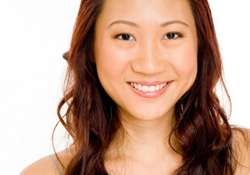 A facelift is one of the most common plastic surgery procedures available, designed to treat wrinkles, sagging and skin laxity within the face for a younger, more refreshed appearance. As we age, the effects of time, gravity, sun exposure and stress inevitably take their toll on our faces, producing wrinkles, folds, fat deposits and loose skin.
Patients unhappy with the changing appearance of their face may seek relief through a facelift. This time-tested procedure targets the mid- to lower face, including the cheeks, mouth, chin and neck. Ideal candidates are usually those in their 40s, 50s or 60s looking to reverse the early signs of aging in the face, are generally healthy and have realistic expectations for surgery.
Rhinoplasty (Nose Surgery)
Rhinoplasty is performed to reshape, reduce or augment a person's nose, remove a hump, narrow nostril width, change the angle between the nose and the mouth, or to correct injury, birth defects, or other problems that affect breathing. Rhinoplasty is usually an outpatient procedure performed under either local or general anesthesia and lasts one to two hours.

For more info on our
Face Procedures
, call us at
732.888.8388
to schedule an appointment.